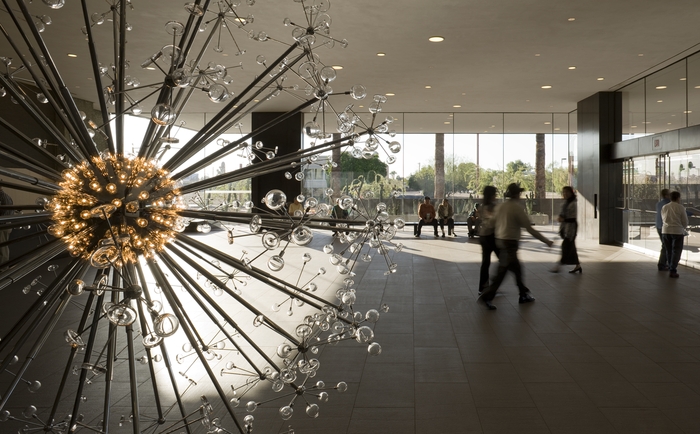 (image from Arizona Foothills Magazine)
I have pictures. Beautiful, full-color pictures of my lovely arrangement in the museum....can you see them? Nope!
You can't see my lovely arrangement unless you come to Arts and Flowers this weekend at the Phoenix Art Museum!
Remember, admission tomorrow is absolutely free from 6 p.m to closing. I'll be there from 6-9 p.m. to discuss my arrangement and just generally schmooze with museum patrons.
Come on by so you can see the lovely piece in person! I'll give you some directions though--I'm upstairs in the Steele Gallery. I'm situated among gorgeous oil paintings and, my favorite part of the museum, the dollhouse miniatures.
See you there!